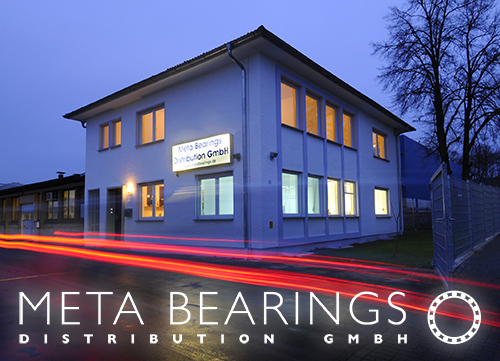 Meta Bearings has been established as a global trading company for many years and is one of the leading distribution partners in the roller and ball bearing segment.
State-of-the-art technologies and efficient logistics guarantee fast, competent and reliable order processing. This ensures that we can reliably fulfil short-notice delivery and procurement times and provide optimum support for your manufacturing processes.
Our high global turnover of trade goods allows us to offer a solidly founded and highly competitive basis for price negotiation. We would be pleased to pass these benefits along to you!
For us, quality and technical expertise are a matter of course. We employ the latest technologies and, thanks to the efficiency of our warehousing and logistics facilities, can respond even more rapidly to your requirements. In addition to this, constant adaptation to current market situations is guaranteed. This is our contribution to helping you maintain your essential competitive edge. (Performance oriented philosophies and methods are always at the forefront in whatever we do)
We are a member of bearingnet, the global No.1 dealership network for bearings and enjoy a reputation founded on positive references from thousands of satisfied customers around the world as an absolutely reliable and recommended business partner.